Sevak Singh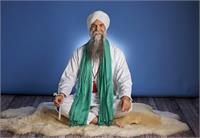 "The first step toward enlightenment is to lighten up."
-Sevak Singh
Sevak Singh has studied, practiced, and taught the yogic sciences for over 4 decades. He is a senior IKYTA and Yoga Alliance teacher who has dedicated his life to exploring, enjoying, and sharing the wonder of being fully human. Sevak Singh teaches globally and has trained and guided student teachers for 30 plus years. Sevak Singh's students and their students now serve humanity all around the world. Sevak Singh studied personally with Master yogi and Mahan Tantric, Yogi Bhajan for 33 years until his death.
As a teacher of Kundalini Yoga and Meditation, Laya Yoga, Naad Yoga, Humanology and the science of sound among other disciplines, Sevak Singh has a rare gift in explaining and exposing the reality within our reality. His classes are highly acclaimed and often standing room only.
Sevak lives by his saying, "Remain a student forever and mastery comes through sharing your experience while teaching".
Sevak Singh instructs the following:
The Sunday Connection is an added offering for the Scottsdale community to practice Kundalini yoga and meditation, elevate themselves, and celebrate the beauty and wonder of being alive. This weekly class will meet for 90 minutes from 11:00am to 12:30pm. Each week we deliver yogic technology focused on various spiritual truths, and leads the class up to a state of self-awareness and joy through the ancient science of self-initiation, through the practice of yoga. These classes are for everyone, first time students as well as seasoned practitioners. Join us for an uplifting experience that will set your upcoming week. You have the birthright to be happy!

Come and claim it with us at the Scottsdale Sunday Connection.

Celebrate, Relate, and Elevate




Yoga is a spiritual practice yoking the body, the mind, and the spirit. Kundalini Yoga, the yoga of awareness, delivers you to YOU by clearing and balancing the chakras while building strength and releasing the energy located at the base of your spine. In this class you will focus on breath (pranayama), physical movement (asana), chanting (mantra) and meditation.

Kundalini yoga is the pathway to a happy and healthy life through balancing the blood and brain chemistry, and creating a flow of feel-good hormones in the body. Meditation brings us to state of peace by connecting to the divine within. Ancient technologies for modern times!




The Monthly Full Moon Meditation with Sevak Singh incorporates some light kundalini yoga, meditation, plus deep relaxation and healing to the sound of the gong.

The full moon is a time to establish a deeper connection to the fragrance of your life. The cosmological gravity of the full moon has a profound affect on the element of water. This cosmic force enhances the flow of creativity and sensitivity inside each of us. The power of the gong incorporated with yogic practice including mantra and breath can enrich our experience of our self as well as our sensitivity to life as it uniquely unfolds around us.

Every month on the full moon we are blessed with the chance to recalibrate our water element. Join us for this celebration of elevation and relaxation.

*Eating light is recommended prior to meditation*

Celebrate, Relate, Elevate


Special Event - $25.00 preregistration online at www.AnahataYogaAZ.com or $30.00 at door